At MAY Management Services Inc.
MAY Management Services, Inc. brings over 33 years of professional association management service right to your door. We are a locally owned management firm, dedicated to working hard for the communities we serve all over Florida.
Our participation in charitable and philanthropic events demonstrates our commitment to the community we serve. We believe our investment in the people we employ is the key to our success. Through ongoing training, our team has the resources and talent needed to support your community association, no matter the size.
We take great pride in our number one asset, our team. Together we bring knowledge of state statutes and take a common-sense management approach to help our boards manage their community associations. We make every effort to promote advancement opportunities within the company, and try our best to offer promotion from within.
We hope that you will give MAY Management the opportunity to enhance your HOA or condominium community by allowing us to provide you and your residents exemplary service and support .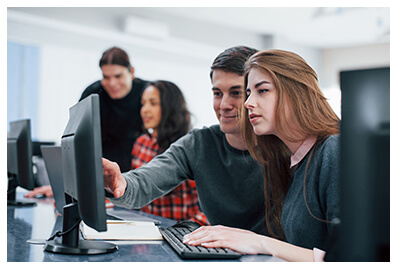 Annie Marks
Chairwoman of the Board/Educator St. Augustine
Annie Marks
Chairwoman of the Board/Educator St. Augustine
Catie Marks
President / Ponte Vedra Beach
Joe Estrada
COO / Palm Coast
Stephanie Wallace
Corporate Controller / St. Augustine
Sarah McFee, CAM
Regional Manager / World Golf Village
Dottie Kriner, CAM
Regional Manager / St. Augustine
Julie St. Clair
Human Resource Director
Tracy Rose
Senior Accounting Manager / St. Augustine
Gail Harris
Corporate Operations / Palm Coast